New pickup point network in Sweden
To face the growing e-commerce and realize our growth plan in the Nordics, we are building and launching our own pickup point network which gives us a 100% coverage in Sweden and the Nordics from March 31st 2020.
With the expansion of our Swedish pickup point network, we can now offer a better, more solid, high quality logistics solution to our customers. The new network also creates a possibility for:
Faster lead times from order to delivery.
No pre-sorting requirement.
Flexible returns and return solutions.
etc.
Focus on the customer
With this new network, we can develop both market leading services and digital solutions that meet consumers' preferences when they shop online. This in turn lets us, together with our customers, create the best possible consumer experience.
100% coverage
The new network will in the beginning consist of around 1 700 pickup points from Karesuando in the North to Trelleborg in the South. This gives us a full coverage in both Sweden and the Nordics.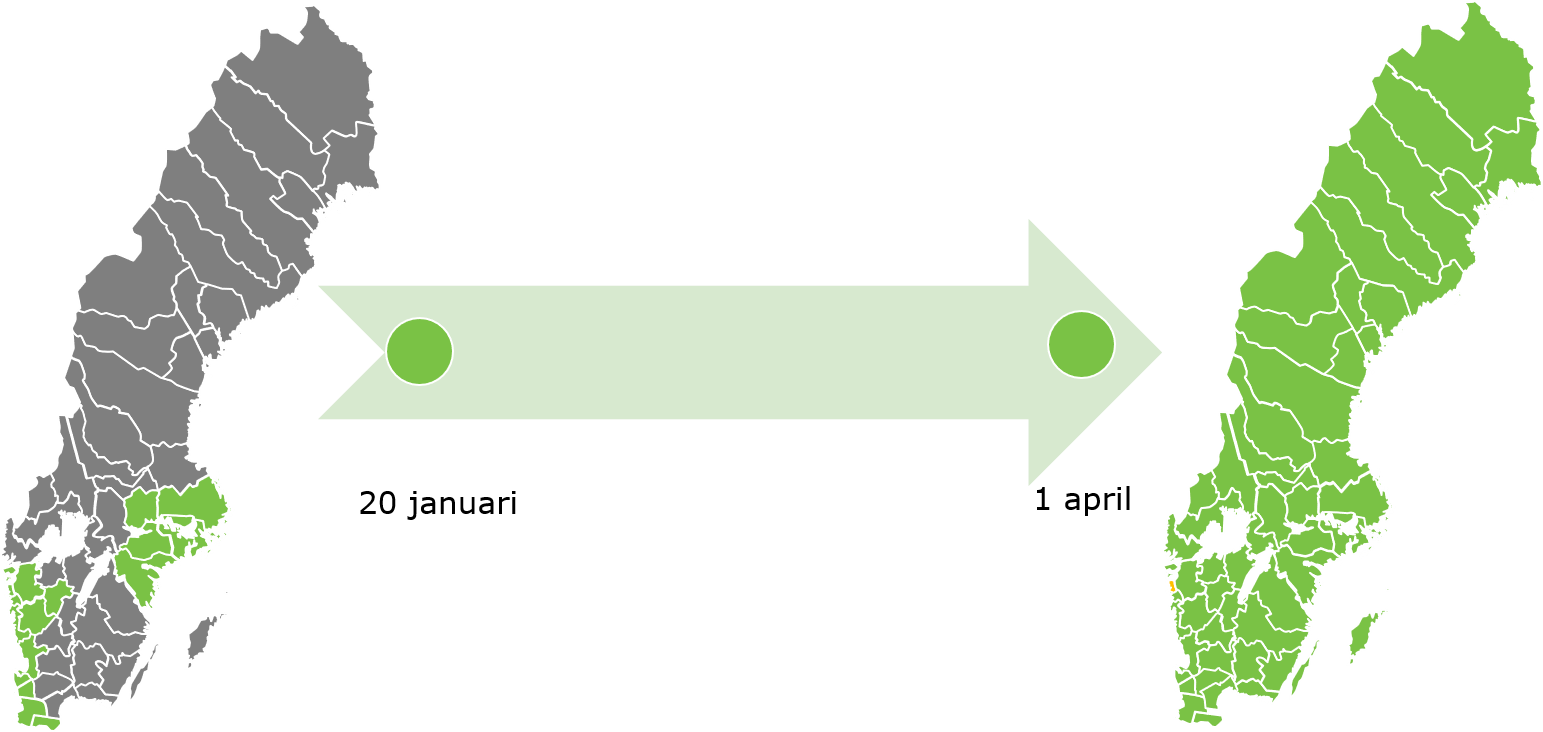 The establishment of the new network began in the beginning of October 2019, when the first package, with good results, passed through our network and out to pickup points for delivery to the final recipients in Stockholm, Gothenburg, Malmö and Uppsala.
In mid-January, the network expanded to the following cities: Nyköping, Eskilstuna, Västerås, Borås, Halmstad and Helsingborg. A full-scale establishment of Bring's new pickup point network will be ready all over Sweden before March 31st.
Do you have any questions about our new pickup point network?
Please contact your sales representative.